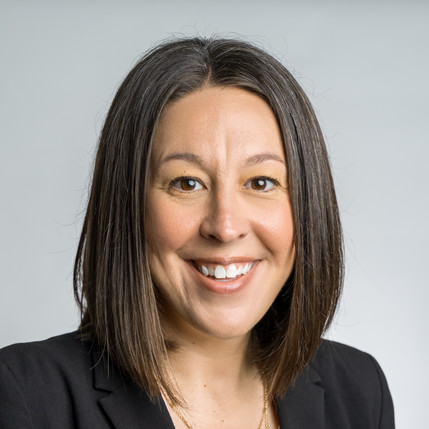 A board certified pharmacotherapy specialist, Ottis has maintained a practice as a clinical pharmacy specialist in internal medicine at University of Missouri Health Care since joining the UMKC School of Pharmacy.
She takes over her new role from Roger Sommi, Pharm.D., who served as associate dean and vice chair of the Division of Pharmacy Practice and Administration from May 2014 to August 2022. Sommi joined the School of Pharmacy in 1987 and remains as professor of pharmacy practice and administration and psychiatry.
Ottis earned her Pharm.D. at the St. Louis College of Pharmacy where she graduated at the top of her class. After completing a pharmacy practice residency at Regional Medical Center in Memphis, Tennessee, she joined the UMKC School of Pharmacy at Columbia.
A clinical associate professor since 2016, Ottis has also served as an adjunct assistant professor of medicine at the University of Missouri School of Medicine since 2014 and as an adjunct instructor in the MU School of Health Professions Department of Cardiopulmonary and Diagnostic Imaging since 2009.
Her leadership experience at UMKC includes interprofessional education (IPE) lead and co-chair of the curriculum committee for many years. She has also held critical roles in facilitating and leading faculty development programs and currently serves as a co-chair for school's Accreditation Council for Pharmacy Education self-study committee. 
"I have full confidence in Dr. Ottis and her leadership abilities, and I very much look forward to working with her on the executive leadership for the school," said Russel Melchert, dean of the School of Pharmacy.
 Ottis has published multiple papers and made numerous local/national/international presentations focused on IPE. She has developed a strong national reputation for expertise in IPE with her significant work as a collaborating investigator on a $800,000 grant funded by the Josiah Macy, Jr., Foundation for "Train-the-Trainer Interprofessional Faculty Development." She also helped facilitate and served as a collaborating investigator on a $4.2 million grant funded by the Health Resources and Services Administration aimed at increasing health care providers for rural and underserved Missourians.
For her efforts, Ottis has received the UM System President's Award for Intercampus Collaboration and was twice named the School of Pharmacy's Preceptor of the Year, most recently for the 2019-2020 school year.